About Us
Bryan Clarke, Shelley Sutcliffe and Andrew Ecker are the Directors of Vicinity GIS. We were early adopters of geospatial technologies, and have well over 50 years of combined experience in the industry.
We've worked across all major product lines and vendor platforms, which means we're able to offer solutions customised to your needs and the systems you're currently using. We're are qualified scrum masters and ITIL practitioners.
Industry leaders, active community members
Beyond our work with clients, we're also committed to being 'good citizens' in the geospatial and technology communities. We're actively involved in user communities, meetups, and events, and, participate in community and government initiatives when we can add value.
We are members of Spatial Information Businesses Association, NZ Institute of Surveyors, Canterbury Tech, NZTech, and NZ Health Information Tech.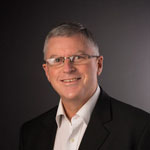 Bryan, our CEO and Co-founder, is well known for his strength in spatial data architecture, and has been invited to speak at industry conferences on wise design principles for spatial data. Bryan's out-of-the-box thinking generates a fresh approach to spatial and he is particularly interested in the power of surfaces in analysis. Bryan is currently serving as an executive on the SIBA committee with oversight of the Education and Capability Portfolio. Outside of work, he is a life member of the Riccarton Domain Tennis Club in Christchurch, and an artist in his spare time.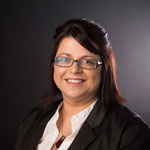 Shelley, Principal Consultant and Co-founder, is passionate about GI Science, and is committed to seeing organisations fully profit from their GI systems potential as a reliable decision-making tool. She is a local champion of Women In Tech, sits on a Canterbury Development Corp advisory board, and organises SIBA events in Christchurch. Shelley is a life and committee member of the Municipal Officers Association, and recently completed a Postgraduate Diploma in GI Science with Distinction through the University of Canterbury. Next on the list is her Master, when time permits around raising her three sons.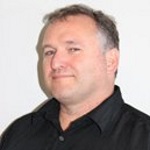 Andrew, our Business Development Manager, has been involved in Computer Aided Design and GIS for nearly 30 years. He has owned his own business for several years and been a part of successful high growth companies. He has been a supplier, trainer and consultant for GIS and related software. This includes assisting with RDBMS and GIS software setups, system design and development of custom applications and product extensions, and utilises Andrew's innate ability to understand customer needs. In his spare time Andrew enjoys spending time with his family and loves to get out and explore and enjoy wilderness areas.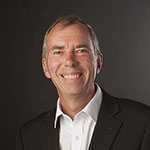 Peter Moore is our Project Manager. He provides our project, testing, quality control, and customer service management expertise. A qualified project manager with a strong IT background, he ensures our client requirements remain at the forefront in all our work. Outside of work, he helps mentor project managers seeking their Project Management Institute credentials, as well as planning and leading trips for a local tramping club.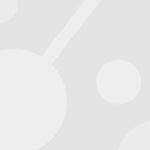 Eve Curtis is our office administrator. She manages the books, provides documentation and proofreading, and offers the occasional opinion and tidbit of wisdom. In other words, she's the glue that holds everything together.
The team at Vicinity GIS are experienced and versatile experts in geospatial data and systems. Email us today at to find out how we can help you make the most of your geographic information.