Partners & affiliated organisations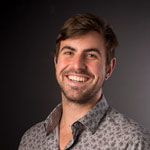 Cody Kinzett
Cody graduated with a Master of Engineering Management in 2015, and a Postgraduate Diploma in GI Science with Merit in 2013, both at the University of Canterbury. As a previous employee of Vicinity GIS, he has experience with consulting, analysis, programming, development work, social media, and web mapping solutions. He enjoys travelling, music, and is a keen ice hockey player.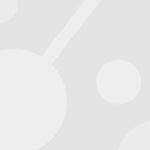 Steve Allan
Steve is in charge of Vicinity GIS's web presence. Yes, including the very website you are checking out now. He is also responsible for the template delivering Vicinity's email newsletter. If you haven't seen it, you need to check it out.
Steve's main role is as Web Developer for Jade Software Corporation in Christchurch. After hours he builds websites for small businesses such as Vicinity GIS. He has been building websites since 2003. He believes in the importance of delivering a great website experience on devices from mobile phones to desktop computers, and sticks by this for all his builds.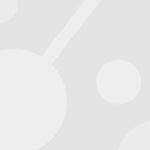 Gray Rathgen
Gray is Vicinity's tame graphic designer. He is responsible for the company's visual identity and collateral. By day he is the Design Manager at Christchurch's Jade Software Corporation and by night he takes on interesting projects for companies like Vicinity.
He is a believer in the power of design and is one of the founders of the Christchurch Design Thinking Meet Up where he helps others develop great products and experiences.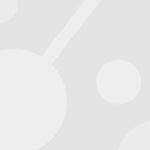 Taylfin (Janine Griffin & Jeremy Taylor)
Taylfin helps present technical stuff in a user-friendly, easy-to-read way. We specialise in producing technical documentation that supports the tasks users carry out and web writing that says what needs to be said, and no more. Our focus is on explaining hi-tech products, software, and services in a style that is easily understood by the target audience.
Janine Griffin has worked as a science writer, technical author, and user interface designer; Jeremy Taylor was a software engineer and project manager before his conversion to writing. Together we transform geek-speak into words non-technical people love.

Dr Julie Wuthnow
Officially, Julie is a content creator and copywriter. But in all honesty, she just likes to tell stories.
These stories usually end up as marketing materials like case studies, web copy, email newsletters and video scripts for her clients. If she can't craft a story with something interesting or informative in the mix, she believes it wasn't worth writing in the first place.
Without some kind of 'hook', people won't read — and they won't take the actions your business needs. That's a big waste of money for marketing content that's doesn't deliver.
And so she carries on — listening intently to who you are and what you need - in pursuit of the next hook that will make your stories produce the results you're looking for.